Daryl Li
Sometimes writer, occasionally photographer, always curry png enthusiast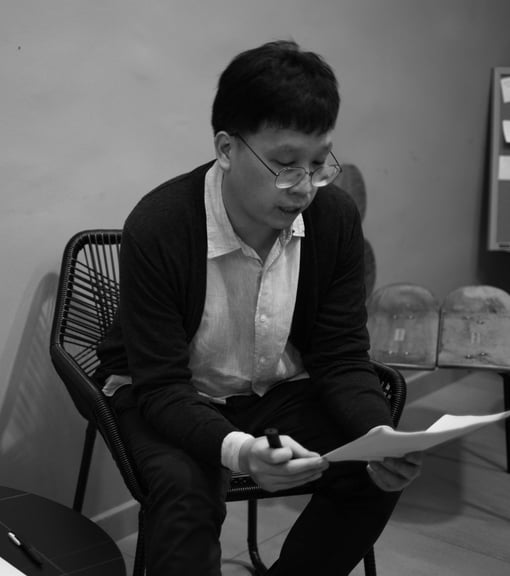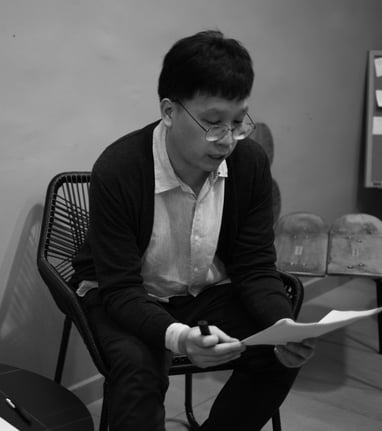 I am a writer of literary fiction and nonfiction based in Singapore. Apart from writing, I also do a bunch of odd experimental things. I have an eclectic array of interests that includes translation, film, media, performance, music, architecture, and game design. Occasionally, I tell people that photography is my hobby. Curry png is the best food.
I recently held an event, which is billed as... "An evening of literature examining the idea of failure through a personal history of creativity, embarrassment, and rejection." You can read a review of it here.
Loose Ends was an event in July 2022 that I worked on with my friend Hao Guang. It was a two-phase oddity about things left imperfect, unresolved, or incomplete, one part open call and one part event. (We're working on an epilogue to the event!)
Quirk in Progress
This year, I'm working on two book-length manuscripts, and Quirk in Progress is an experiment in which I try to work on this in a public space once a month. More details on the page.
The Inventors
I'm finally publishing a full-length book! The Inventors is a collection of my literary nonfiction and will be out in 2023 from TrendLit Publishing. Stay tuned for more news.
This is a banner under which I attempt unusual creative excursions, with an emphasis on experimentation and collaboration.