Hello! Welcome to Dorscon Document, a participatory and mainly literary project about COVID-19 that was aimed at creating a polyphonic essay by integrating submissions from various contributors. I created it in the hope that it would serve as some kind of document for the crisis while serving to connect people in some way. (More details in the introduction/first part!)
Below you can find the original Call for Submissions for a bit of context!
The piece is presented in six parts:
do[r]scon

every[daze]

[s]paces

p[a]ndemic[a]

distance[d]

你[还]好[吗]?
You can also check out the bios for the contributors and the small update history/image section at the end.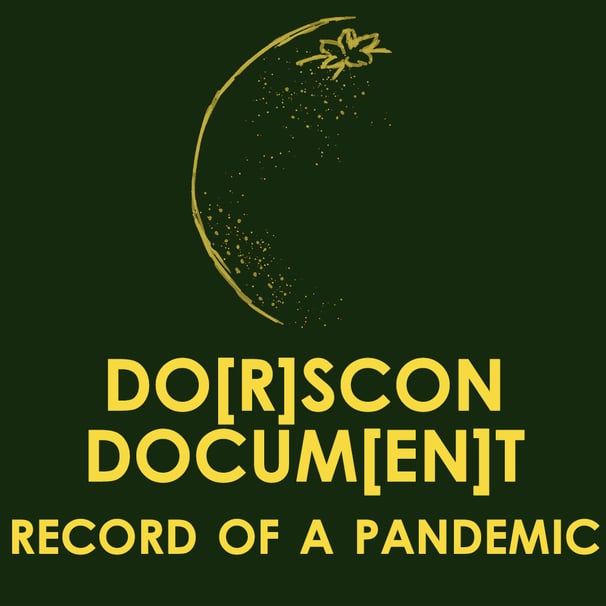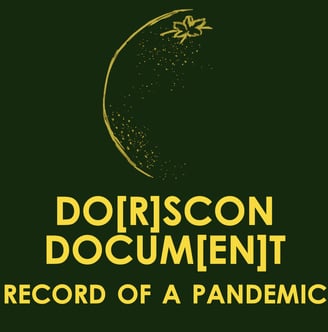 [Orange logo by Yang Yang]
Hello friends,
The past few weeks have been sometimes strange and sometimes alarming. As COVID-19 swept through the world, I realised that among the heroic narratives and heartbreaking tales, it was difficult to protect the smaller things, the everyday things, the mundane. With that in mind, I am inviting you to make a small submission to Dorscon Document, a type of participatory literary assemblage that I am putting together as a record of these pandemic days in Singapore.
Essentially, the idea is a kind of polyphonic essay, where short submissions of a variety of forms—writing, photography, illustration, design, sound, video—are interposed within or juxtaposed against a longer text, combining multiple voices and blending several genres to produce a Singaporean document of responses to these troubled times. The project will be housed here on my website, where it can be freely accessed.
I will feature these submissions across five sections. Some possible directions include: How has the outbreak affected your daily life, your work, or those around you? How have your experience of time, space, and the borders between people changed? What has got you through more testing moments? What challenges does your community face? Is there a story of someone you think deserves to be told? Is there something you want to say to someone?
Send in vignettes of your daily life, a meditation about the Causeway, a recipe for a dish that has helped your morale, a diagram of changing social practices, thoughts on memes, a portrait of the daily commute, a conversation with a friend, an exchange of correspondence with me, a card game you invented while staying indoors, a story about the industry you work in, a response to staying at home and distancing socially, a personal memory from long ago that has been resurfacing over and over in these difficult times.
Of course, don't feel constrained by these suggestions. Create something that speaks for you, but also for the things that you care about. I am certainly happy to work with you on developing any ideas you have for this if you prefer too. And while the project focuses on the city I call home, I will certainly consider anything from anywhere across the globe as long as there is a connection to Singapore (geographically or personally).
All genres of creative work are acceptable. Once again, they should be small, and while I don't have a guideline for every genre, a good estimation would be 150-500 words of prose or a comparably sized poem. If you are creating something that is not text-based, use this as an abstract basis of a sort. If it is image-based, maybe a single photograph or an illustration would make the most sense, for instance. If you would like to submit more than one entry (whether a series or separate pieces), or even take up one section as the glue holding the other pieces together, I'd be happy to discuss that too.
Please send along your submission to dorscondocument@gmail.com as an attachment along with a biography of one or two sentences (if you'd like to remain anonymous, you can let me know too), and also the date when the piece was created. As it is something of an evolving archive, parts of this project will be published as the project develops, and I will accept submissions on a rolling basis. (I'm hoping to launch the initial phase sometime in April 2020.)
I look forward to your submissions, and hope we will be able to create a unique document of our times together.
Daryl
TL;DR FAQ
What are you looking for?
Short creative submissions for an experimental essay responding to the COVID-19 crisis, with a connection to Singapore. (International submissions welcome!)
What genres are permitted?
More or less anything! Writing, photography, design, sound, video, charts, comics, recipes… Sounds like a lot of work…It doesn't have to be! A paragraph, a doodle, a 30-second audio clip. We like small things.
Will it just be a collection of stuff?
Even more than that! I'll actually write around/alongside submissions and make it all one coherent essay of a sort, freely available on my website.
Is there a deadline?
Not right now! Rolling basis, with the first instance launching in April, and continuing to be developed as more submissions come in.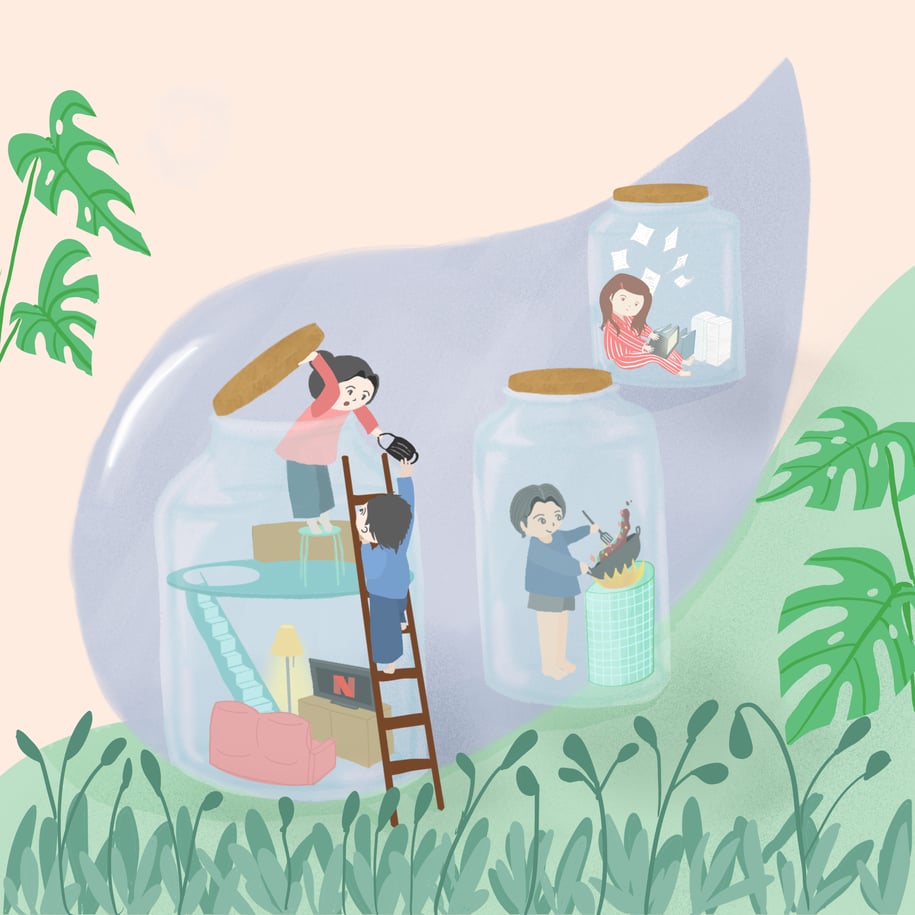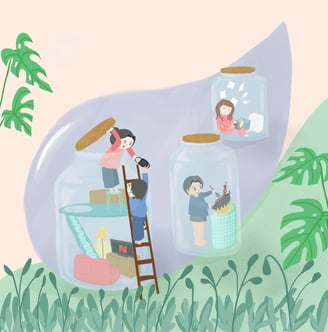 DORSCON
With DORSCON declared, orange became our colour. Some rushed to the supermarkets. Others clamoured for red, as though it would help our situation. In full, the term "Disease Outbreak Response System Condition" seems almost over-explained, almost cartoonish, like some absurd movie plot device. But when shortened to the more familiar acronym, there is something impenetrable to it, something unknowable and vaguely threatening. Perhaps it was this quality that inspired the first wave of emptied supermarket shelves.
Community
New Year's Day. I send a text of to a friend and she wishes me "collaborations, words, and community". Community. At the time, the word just seemed to bounce off, like it was purely a friendly greeting, or that it was almost foreign to me. I didn't realise that within the next month, it would be the most urgent thought on my mind. As the COVID-19 situation unfolded, it became clear that it had the potential to take many, many lives. Fighting the virus would also come at a great economic cost. Furthermore, our social fabric faced grave danger. I became preoccupied with the idea of community and our connections to one another.
Document
The basis of this project is experimental. Incorporating submissions from various contributors across a range of genres, this project is an attempt to create a polyphonic essay of a sort. When the idea was first conceived, I realised that the project would have Singapore at its core—and me—but that its true purpose was to reach across borders and also outside of my individual subjectivity, and to become a part of the global chorus of responses to the crisis. At its heart, these are personal stories. They are the stories of individuals from different walks of life. It is impossible to describe the full breadth of a crisis of such magnitude and complexity, but with these individual stories, we can hope to produce a patchwork that speaks somewhat adequately of it. With this approach, I hope the project will serve to document our unusual moment, bring our connections to one another to the fore, and try to protect the crumbs of our everyday.
Gathering
This is a developing project. As much as it is termed a record, it is a performance responding to a particular time and place, a continuing exploration into how best to speak of the moment. That is, it will continue to transform as it is edited, as ideas change, as more submissions come in, and as the situation develops. The format of the piece is also experimental, exploratory, and as I grapple with the unique challenges of what such a project entails. Most of us are hardly professionals in any of these fields as well. There will be rough edges, changes, and inadequacies that I ask you to forgive. No matter who or where you are, I hope you are well, and that you will continue to be so. There is nothing particularly significant in Dorscon Document, but I hope it can offer you some comfort, some food for thought, or some form of connection. It is a gathering of sorts, but also the promise of gatherings to come.
[DL]
[Wan Yi, When the Community gets Bottled and the Wild gets Wild]
We live in an economy of stories. It seems like every morning or evening, we confer and review the developments of the past 24 hours. These are statistics, new policies, or harrowing accounts by people all over the world. They are all stories, told to us by the news, by social media, by our parents at the dinner table. Not all of them are true. Among those that are false, some are harmless, like that message of positivity that Bill Gates was supposed to have written circulating through email and WhatsApp. Some of them are dangerous, like the miraculous badges that are supposed to neutralise viruses and bacteria being peddled on Lazada. But there are also true stories, some heartwarming, stories of heroism, kindness, and generosity. Some, of course, heartbreaking. Now more than ever, our everyday is stories. There is no longer time or space, only what has happened and what will happen. What has happened to what. What has happened to whom. What will happen to us.


[CY, 2 May 2020]
In February, I got excited about seeing an advertisement somewhere for an Assistant Lighthouse Keeper and told a friend about it. As I scanned through the job requirements, one of which was having to stay for two weeks on the island before getting a day off, I remember thinking to myself, "Hey, I can do that!" It was a job that aligned well with me—away from the city, not surrounded by people, not concrete, not iron, not steel.
I didn't apply for the job in the end, but one of the first things my friend asked me: "What if there are ghosts?"
But what if we are surrounded by ghosts in the first place?
As I sift through the moments of my past, trying to make sense of how my life has changed with the Covid-19 situation, I feel haunted. Looking at everyday moments, I see the what-could-have-beens hiding behind how things have been irrevocably transformed by the present. It exists in the casual forgetting of the mask as I step out the house, my body remembering how it was like not so long ago when it was not mandatory. It is in the wave of déjà vu that hits as I am riding up the escalator in the mall, flooded by a memory of happier times when riding up the same escalator meant a trip to the library. Moments like these are like closing my eyes after staring at the sun for too long—after-images that exist tantalizingly out of reach.
While I feel lost at sea, I have also been buoyed by more positive moments. I now have a niece, a March baby born in the lull before the current pandemic. Although the circuit breaker means that my family can no longer visit her, my brother updates us with pictures and videos of her, and it warms me to see how much she is growing.
I still run. I'm not very good at it, but I am getting better at listening to my body. During a period of repeated injuries, an ex-colleague once asked me what I was running away from. That was years ago. Even now, I still don't have the answer to that question. But I prefer to think that just as I'm moving one foot in front of the other, my momentum carries me towards something better. Perhaps in current times, I have become a lighthouse keeper in my own way, scanning the horizon not for danger but for more positive moments.
These places change. The change is usually quick to begin with—bookstores disappearing in the span of a year, skyscrapers emerging from seemingly nowhere, old buildings turned into new condominiums—but they have become immediate and tinged with greater uncertainties. People stop being able to meet friends or loved ones in restaurants and cinemas. Cafes house fewer customers. The hospitality industry is robbed of its ability to deliver its main product. At the bookstore that I frequent, they tell me that most of their customers come from abroad, and with borders practically impermeable now, sales have naturally plummeted.
Rupture—rupture so violent that families, businesses, and communities struggle to respond adequately to it. Given my limited ability to help, I merely support a few of my favourite stores for as long as I am able to. The frequency at which I visit has gone up, but the time in between visits now seems all the longer. Every trip to a café or a bookstore has to tolerate the strain imposed by the crisis. Sometimes it feels like a death has occurred, that there is a dark topic at the centre of it all that we are skirting around, too aware of yet doing our best not to speak of it. And then, we finish each of these encounters with almost excessive well-wishes. Stay healthy. Keep well. Take care. I'll see you soon—a greeting like a promise like a vow.
And then, on 7 April 2020, like everything else in this developing crisis, even these minute possibilities come abruptly to an end.
[Junior Lim, 24 March 2020]
The past couple of weeks haven't been great for me.
The shop is losing its vitality, or at least it is, to me. Perhaps it sounds heavy-handed, and I surely hesitated putting these thoughts into words, but I will say it again: the shop is losing its vitality.
It's funny how things can change in just about two months. I remember shifts where stepping into the shop was anxiety inducing in all the best ways: orders that seemed never-ending, slinging delicate hand brewed coffees and pulling precise shots of espresso at every moment, nailing perfect milk texture and making sure not to overfill your cups, and of course, messing everything up and learning the hard way. It's been a minute.
Days now are quiet. There's that occasional slam every now and then, but often, there's a lull that never seems to end. We all know what's up with the state of the world, and even so, it's tough to accept that you can't do a thing to turn the tables, except to wait it out, even if it is the objective truth. I miss having too many people around and too many coffees to make.
Life goes on and I go to work as I always do. More than ever, restoring the shop's vitality has become a commitment to me, and I believe hospitality and experience are the way forward. Brewing our guests the best coffee they've ever had, filling the space with the right music, and having genuine conversations with our guests, asking them how they're holding up even if it means being social in a time when we're encouraged to be distant – an impossibility, because after all, coffee is social.
I see the shop, the space, as alive. Like the rest of the world, its vitality has taken a hit, perhaps more so because it's a space to be social. There are days where life in its current state bums me out, but today I am reminded of my commitment: to be hospitable in a difficult time, and to brew the best tasting coffee at each opportunity, so we can all talk about how awesome coffee is, even if it's just for a brief minute.
My name is Junior, and I look forward to seeing you at Kurasu.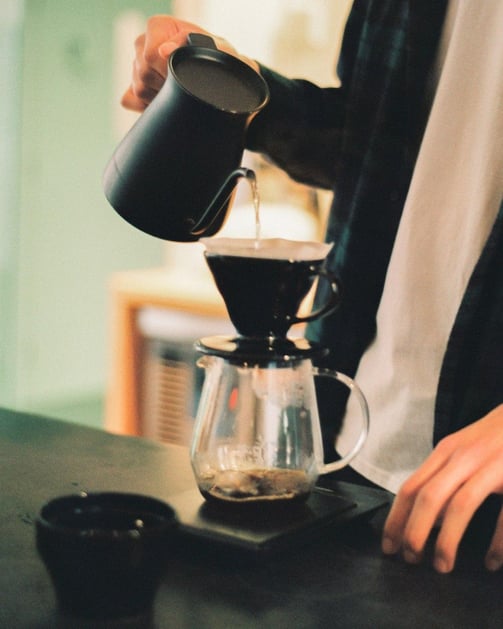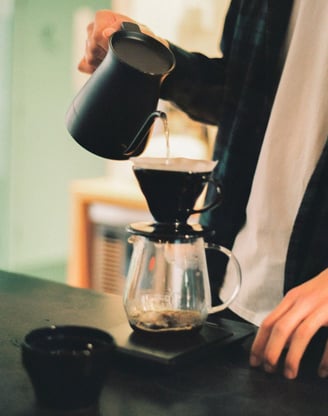 I wash my hands repeatedly through the day. Part of it is down to a sense of social responsibility, attached to which is also a sense of guilt. There is also a paranoia that any surfaces I happen to touch are inevitably contaminated. I wonder if there's a point at which it becomes unhealthy. I keep thinking of that scene in The Aviator.
As advised, I always try to remain conscious not to touch my face with my hands, although it proves difficult. For one thing, the more I do so, the more likely an itch develops out of nowhere. Furthermore, I find that I keep my arms more or less locked at certain angles, that my shoulders become stiff, simply because I start paying too much attention to misbehaving hands and refuse to move my limbs carelessly.
On the train, I do my best to keep a comfortable distance from people, more out of the fear that I am unwittingly spreading the disease around. I subconsciously lock myself in position, adhering to whatever corner I manage to find, so disciplined that when I disembark, I feel the effects of prolonged immobility in my back, a dull ache and a sudden inflexibility.
It is as if my hands my spine my face my body no longer belongs to myself. In this season, I am handless, faceless, a stiff skeleton creature.
But there is a collective body, that of the commune, the body of society, a greater machine struggling to conjure again the semblance of truly being alive—of culture, of community, of song. In this system, we dance like particles trying to avoid one another, yet unable to contain our frightened motion. In this system, we are cells or atoms, participating without being truly able to see how we connect to the larger purpose. Sometimes, it can seem as though this collective body is all we have, this social organisation, this economic machine. It is easy to lose sight of the fact that this collective body is how we find meaning or connection, how we educate our children, how we understand joy and sorrow. It is a body nourished by our words and voices. The songs may have changed, but
you mustn't forget to sing.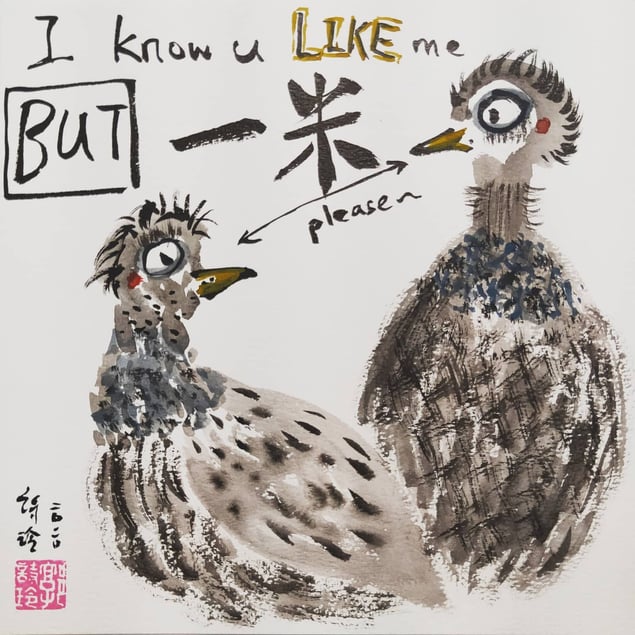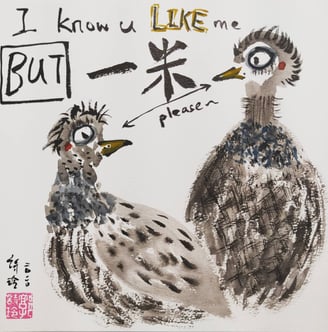 When it turned orange, time changed.
My schedule changed drastically—and rapidly. It shrank by an hour at first. Then one day, another hour, but overnight, this became two hours. And then we were split into groups that work alternate days. And then we did alternate weeks of alternate days. Somewhere along the line, it became difficult to pin the days down. One morning, I woke up believing it to be Sunday (Why did I get up so early?), then Monday (Wait, do I have to go to work?), before finally realising that it was Saturday (relief, of a sort).
At first, when gatherings continued, they were strangled by the globally intensifying pessimism clinging to each personal encounter. This manifested as face masks and safe physical distances, but we did the best we could Still, each occasion felt the pressure of the looming disaster. There was always a sense that every meeting could be our last for a long time. The experience of heightened time.
There remains a lingering uncertainty, a change in the definition of time. It becomes impossible to plan for anything that is to come in three months, six months, a year. It is hard to plan even for the next week. If preschools and cinemas can be closed with such short notice, if even the Causeway can be shut down nearly overnight, then who's to say that we can know anything about tomorrow? Further, it is difficult to know where it bottoms out, where we can say that we've hit the point where we know we can start building again. There is no sense that this will pass.
Time is only 9am and 3pm, when I have to take my temperature. Time is 36.1 degrees. Time is 36.6. Time is when I go to sleep to repeat the same processes tomorrow. I am temperature. I am clockwork. Time vanishes.
[Quek See Ling, I know u like me BUT 一米 please~]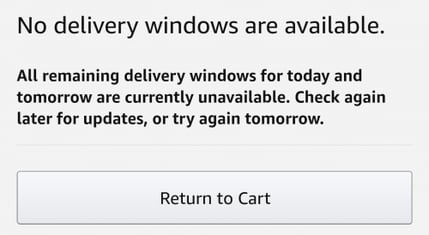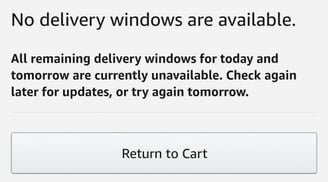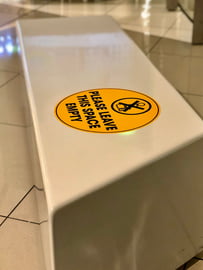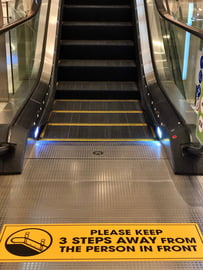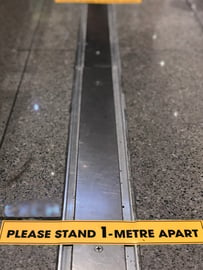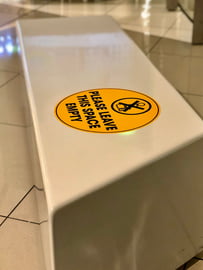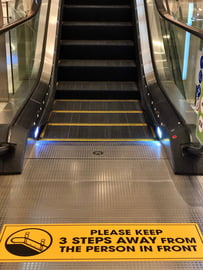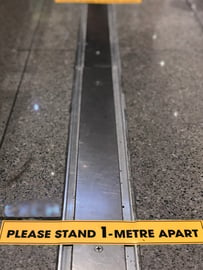 Time slots became the most valuable thing. We check daily for delivery slots. We prepare carts ahead of time and pray for good luck. We order too much partly out of fear that things will be out of stock next week, and partly because it helps us achieve free delivery sometimes.
There remains a lingering uncertainty, a change in the definition of time. It becomes impossible to plan for anything that is to come in three months, six months, a year. It is hard to plan even for the next week. If preschools and cinemas can be closed with such short notice, if even the Causeway can be shut down nearly overnight, then who's to say that we can know anything about tomorrow? Further, it is difficult to know where it bottoms out, where we can say that we've hit the point where we know we can start building again. There is no sense that this will pass.
Time is only 9am and 3pm, when I have to take my temperature. Time is 36.1 degrees. Time is 36.6. Time is when I go to sleep to repeat the same processes tomorrow. I am temperature. I am clockwork. Time vanishes.
[Leong Chou Ching, images of measures taken in shopping malls]
Social spaces become regulated and rigid. At first, this is amusing, and across social media, examples pop up in good humour. And then, this seems like absurdity, but laughter is also a common response to the absurd. And then, finally, they vanish too.
Distance is one metre apart in Singapore, six feet in America. Distance is too close for comfort. Distance is too far apart. Distance is the sight of taped-up seats and the ballooning queues. Distance is the precise length of the Causeway. Distance is the chasm between two neighbours' front doors. Distance is how long your GrabFood rider takes to reach you. Distance is family abroad. Distance is the thickness of the walls that we have built around the dormitories over the years.
2: Unbeatable
Nationality: Singaporean
Gender: Male
Affiliation: Mediacorp
Role: Dispatcher
[Famous TV actor, name redacted] is looking for the greatest role of his life. He has always been looking for the greatest role of his life. He's been a gambling champion, a gangster with a heart of gold, and a CID police officer. But time waits for no man. He is only getting older with every passing day. So while his body is still spry, he continues to search for the ultimate challenge as an actor. But then the pandemics hit, and the entertainment industry collapses. In the darkness, however, an opportunity presents itself. He sees an employment opportunity, a dispatcher to help organise medical personnel. Seizing his chance, he studies everything, works to become the best dispatcher that he can be. Method acting. That's what it's called. Then, when he's ready, he signs on and leaves everything behind. He is going to be a dispatcher in this unprecedented crisis, the very best that he can be. It is going to be the greatest role of his life.


Sometime in 2019, I revive my ambitions to run a tabletop games group. We start with some straightforward social deception games, and then venture into more mechanically complicated games. The initiative seems to go reasonably well at the beginning, and I decide that we should start attempting campaign games, or legacy games, games that take place—and even transform—over multiple sessions. One of the games we settle on is Pandemic Legacy, the classic game by Matt Leacock given a new spin. I didn't quite anticipate how it would hit too close to home in the coming months.
Classic Pandemic is a game about saving the world from four virulent diseases by taking on specialist roles such as Medic, Dispatcher, Researcher, Scientist, and so on. Players travel around the world and do their best to cooperatively eradicate the diseases. With a bit of bad luck or a couple of poor decisions, outbreak will occur all across the globe, and the intrepid band of medical adventurers is quickly overrun. With decent cooperation and sensible planning—and a kindly shuffled deck of cards to draw from—however, players can turn things around.
Our Pandemic Legacy plan was difficult to put things together logistically. Any Pandemic Legacy experience would benefit from having the same consistent group, which had to be arranged. Furthermore, at the end of the year, people were travelling all around the world, and even as the convenor, I was busy with projects and Christmas celebrations. The initial plan for December was postponed. In January, plans were shelved again as rumblings of COVID-19 began to unnerve people in Singapore. Still, we held onto the plans and even discussed how to organise consistent sessions in the future. With each passing month, however, the possibility of gatherings dwindled, until they were snuffed out in April.
Still, in anticipation, without knowing too much about the potential story content of the Pandemic Legacy campaign and the possibility that they would be useless, I created a set of characters designed to get group members invested in the game. They are cartoonish and absurd characters, meant to get players quickly invested in proceedings. In creating the characters, I was trying to support Pandemic Legacy's main function as an engine for stories. I was trying to protect a sense of play.
One of the characters is a serial killer, borrowing from popular tropes of traditionally villainous archetypes becoming sympathetic and murdering "deserving" individuals. The character laments that the greater crisis has put a stop to her plans, because there is no more any meaning to her crimes if there's no one left to kill or if society collapses. "Serial killing is the discerning individual's method of rebellion, a disruption of a broken system." (Of course, I do not in any way condone murder.) The setting of Pandemic is perfect for such armchair philosophy, because it only contains echoes of how societies collapse in the face of such terrible developments.
This crisis of ours has already claimed vast numbers of casualties across the world, but it is also a lens forcing us to examine our societies, or what we term civilisation. It has put our politics, our values, and our approach to ecology—how we live our lives—under its immense pressure.
4: Germ Crusade
Nationality: French
Gender: Male
Affiliation: University of Strasbourg
Role: Scientist
The first thing you ask is the year. It's no longer 1855. They tell you that it is 2021, and you're far too clever to think that this is all an elaborate prank. Television, computers, refrigerators, and cars. You look at the child sitting next to you on the metro. He is absorbed in some colourful, flashing thing on his smartphone. You'll have to get one of those yourself just to experience it for yourself. He glances up at you and disapproves of either your beard or your costume—or both. Who would have thought that Louis Pasteur would find himself in this grotesque new age? You have more important things on your mind now, however. You hear news that there are outbreaks, dangerous new diseases that threaten to overrun humanity. And if civilisation is ruined by pandemics, there will be no one left to remember your legacy. Have you accidentally discovered time travel? Or is this divine intervention? Some kind of purgatory? Is this punishment for backstabbing your colleagues for glory? You don't know, but if this is hell, you will fight your way out of it. You will find your way back to 1855. You will find your way back to Strasbourg. You will find your way back to dear Marie.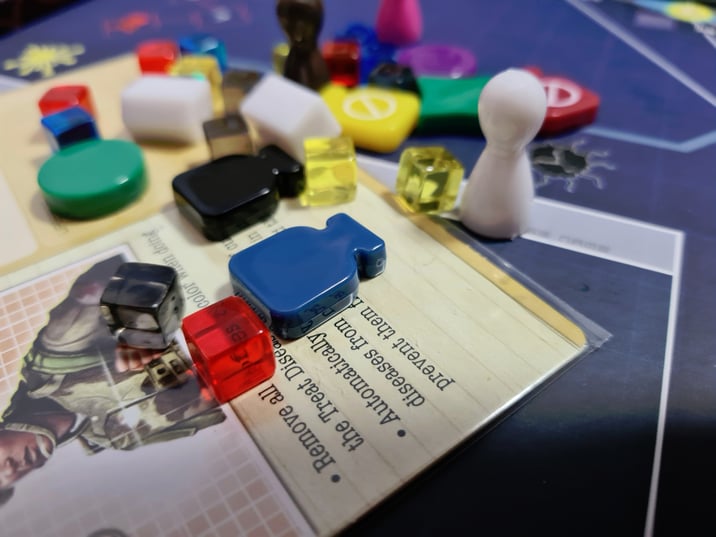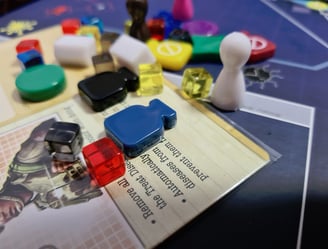 1: Two of Us
Nationality: Malaysian
Gender: Female and Male
Affiliation: World Health Organisation
Role: Researcher
2005. He and she. University classmates.
2006. Stolen glances. Rumours. Unsent texts.
2007. She learns the futility of love, and that he's seeing someone.
2008. He learns the futility of apologies, and that he never wants to be in a relationship ever again.
2009. Graduation. She leaves to study in the US. He stays to take care of his ailing father.
2015. She applies to the WHO.
2016. He applies to the WHO.
2020. An assignment. A familiar face. An uncertain hello. A silent commitment.
2021. Two of us. Not quite together. Never apart. We'll go down fighting as the world ends.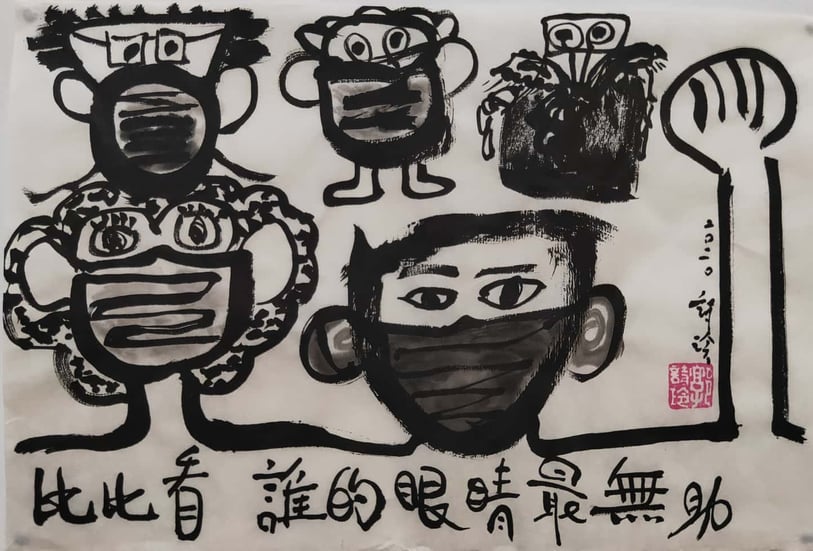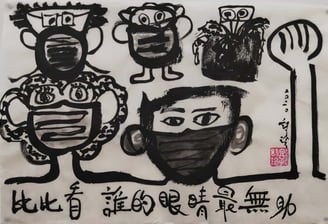 I live in Forest City, a community built on reclaimed land on the very tip of peninsular Malaysia. There are probably only a few thousand people who inhabit the largely empty apartment buildings that surround the school I work in. Even before this pandemic, our surroundings were calm and serene. Now, as I look out at the view of Singapore from my balcony, everything appears as it did before: ships transport goods and food to the island nation south of us; birds flutter by, announcing themselves with a squawk, and quickly depart; and a chorus of frogs croak out lullabies nightly.


We first met several years ago in Macau at a conference. It was my first academic conference on such a scale, and I was very much a nobody, so I cut an awkward figure throughout the whole event. Ian was one of the participants, and we chatted a little over lunch after he caught my disastrous presentation on Wong Kar-wai's 《一代宗师》. We became friends after that, although at the time, calling us friends was probably generous. We were connected via Facebook and a love of movies, but little else. We kept in touch—just barely.
Several years later, a job opportunity brought him to Malaysia, which allowed him to come visit every so often. We started chatting much more, about movies, about video games, about literature. It's strange how these connections surface at seemingly the right moment in time. A few months after his first visit, the border was shut, and it seemed unlikely that we would be able to meet again any time soon.
The last time we met up, I gathered a few friends and we had pizza and played a quick word game. I think I knew that it was most likely going to be the last time that we would meet up for a long while. It was early in Singapore's COVID story, but there were rumblings that it would get worse before too long. Shortly thereafter, there were numerous escalations. Still, we made plans—places to visit, creative projects to collaborate on—until we could make them no longer.
These days we chat about Sekiro, mostly, because distractions help us to fill in the days. We are fortunate that we have video games to talk about. Time and distances become difficult to measure. In fact, it becomes difficult to measure most things. This explains the alarm that grips us, that results in panic-buying and reckless purchases. Things have lost their shape.
[Quek See Ling, Chinese ink on rice paper, 35 x 23cm, 2020]
The masks are our protection, for ourselves and for others. And yet for some they are invitations of violence. They are our solidarity, but also our othering, our separation.
The masks are our amusement—on social media, a number of creative masks made from plastic bags or pieces of clothing, and we all take turns to laugh at various seemingly excessive or clearly ineffective inventions.
The masks become a factor in our shared identity. There is solidarity of a sort, and yet also separation.
The masks keep us from one another, rendering it nearly impossible to read expressions.
Our masks are the distance between us.
[ennairda, 6 April 2020]
Minister Khaw announces that Changi Airport's Terminal 2 will suspend operations for 18 months from May 1.
I saw you then, about three weeks ago. You were hauntingly quiet. No greetings. No smiles.
Just that occasional forlorn look in silence.
See you again soon, when seven hours isn't so far away.
Will you still be the same then?
[Ian Pettigrew, 30 March 2020]
When I wake up in the morning, I have to remind myself that I can't go down to the basketball court and work out or eat with my colleagues and students in our cafeteria. When I have this realization, as I stare at the light blue hue of the ocean, every morning a fresh wave of emotions hits me. Anger, sadness, anxiety, and ennui don't readily sit well with the bright, sunny days that often shine through my windows. My wife and I have found ways to combat these feelings. I've started working again. My wife has given herself projects to complete around the house. We've completed several series of MI5, filled time with movies, and I've improved my swordsmanship in Sekiro. However, I long for the days when I don't have that wave of emotion hit me. When things don't just look normal from my balcony. When I can visit Singapore again, eat some chicken rice on Holland Road, and visit my friends there. When I can renew my weekly habit of going to the movies at Paradigm Mall and yelling at people who make a call during a screening. We'll make do until that time.
And hopefully after this ends, the world will let go of the nationalistic plague that has gripped it recently and made this pandemic worse. A fresh wave of nationalism will only lead to war, which I don't believe will happen ever again on a global scale. Like Emerson, I believe "War is on its last legs, and a universal peace is as sure as is the prevalence of civilization over barbarism, and of liberal governments over feudal forms. The only question for us is: How soon?" If anything good can come out of this pandemic it would be the quick realization that nationalism needs to be abandoned for good. Hopefully, I'll wake up on November 7th and feel the first step in that direction has been taken.
I've never thought of the pandemic leading to war. Despite the stressing of constant vigilance and my time in national service, the idea of war has always seemed distant to me. Curiously, with how much these days seem like they have come out of a movie, it doesn't seem all that much of a stretch now. Yet, if anything the past decade has shown us, it is that these fears of separation and violent jingoism have maintained their relevancy. The outbreak has merely put them into focus.
It speaks more generally, perhaps, of how hard it is to know what the world will look like on the other side. There is only now. Confronting my inability to help any of them, I spend some of my time reaching out to friends from other places, writing them notes, skyping, or even simply are-you-okay texts. The crisis brings people together across borders, but in our futility we are kept apart. Still we do what we can as we await the world that is to come.
你好。/nǐ hǎo/Hello./How are you?
你还好吗?/nǐ hái hǎo ma/How have you been?/Are you doing okay?

[Nicholas Cheng, 4 April 2020]
At the turn of the year, as festivities draw to a close, I make myself New Year's resolutions. They say to keep it simple, so I keep mine to two: to get a Silver grading for my IPPT and to do well in my work.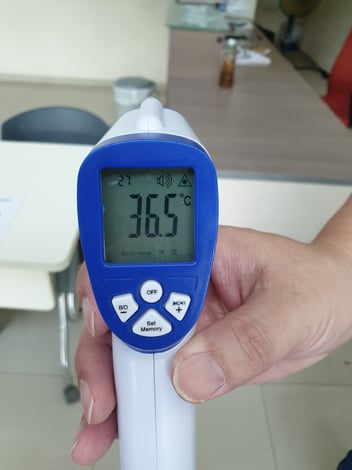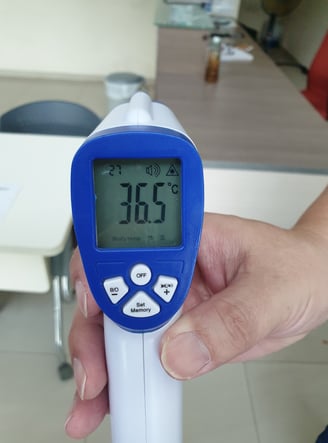 Sometime in March, I begin to reach out to friends asking if they've been affected, if their family is coping, or how things look in their part of the world. Futile questions, because no matter what the answers are, I know that there is practically nothing that I can do to help them. In fact, before I started reaching out, I was tentative and considered simply keeping to myself. Then I realised that the point of it wasn't so much the questions and the responses. It wasn't action or ability. The voice was the work itself.
How are you? This isn't normally work, but it's important work now.
One of the friends that I get in touch with is Kah Wee. We've known each other for a long time, but we don't converse that frequently because of the distance. With friends who are far away, I find that it is difficult to maintain the substance, the heartbeat of the friendship because we don't share the same space or moment, but perhaps the mark of a true friendship in such a case is that it is able to subsist silently until called upon.
I contact him just as this project is also beginning to find its feet, so it occurs to me to ask if he would like to contribute. He agrees but explains that it's something that he might struggle to come up with on his own. So instead, he asks me to email him a few questions.
[ennairda, 16 April 2020]
How are you?
Oh no.
My mind whirls in the same confusion every time this question pops up, even before COVID or Work From Home or Circuit Breaker or Stay Home became part of our daily lexicon.
I'm great!
I like being at home really so I'm doing well. This isn't that much different from my habits… Staying in, playing games, crafting, reading, and being quiet, on my own… Does she want to know that I have been telling meal delivery staff to leave the food at my door? (Yes, I have nice little hooks at my door for this purpose!) Does she want to know that sometimes, I plan ahead and not go out for many days in a row, even before this Circuit Breaker? It's not too difficult
and it's really good for managing my fatigue.
I fidgeted.
I'm not sure, actually.
Should I tell her how I am concerned because as someone with a chronic condition and with lowered immunity, I'm considered 'vulnerable'? I never thought I'd really be in this group at this age really. Would she want to know that I have already modified my habits as much as I could? Maybe I've already mentioned this to her before. I read about how some people with more serious conditions – those who are housebound or bedbound – and they are fearing that their carers cannot visit them anymore because of this. It's really sad and really scary at the same time… I wish I could do something but I'm also really grateful
I'm a mild case—
"I, er…"
I guess I'm alright?I had to reschedule some of my medical appointments because I had a minor cough, and thought I should be 'responsible'. And now my limbs feel like they are filled with lead whenever I'm a teeny bit tired, but I can't do anything about it… because appointments in hospitals are reduced drastically and the next slot I have is not in another four months.
there's so much in my head—
Hey, are you okay?
How are you doing?
Come on! Say something!
"I'm okay.
How are you?"
The pandemic starts so subtly. I was in Penang visiting my in-laws when there were rumours that it wasn't safe to eat prawns—some workers in one of China's famous seafood market in Wuhan had fallen ill. I brushed that aside as I dug into my Penang Hokkien prawn mee. It couldn't be the prawns, and it was all so far away.
I want to pick up new skills in my line of research.
Late January. It hits hard and fast. News reaches us that the virus is spreading rapidly in China. Rumours abound. It's hard to tell what's true and what isn't. There are videos of people eating bats, which plays weirdly against my love of Batman. Not long after, Singapore has its first case. Late one night, as I'm editing a research paper, I tune in to a YouTube video to keep myself awake. It's by an English teacher based in Wuhan and tells of the situation there, where once-busy streets are now devoid of life. He says that he uses his knees to push the lift's buttons for fear of contaminating his fingers. One commenter even says: 'omg we are living in an apocalyptic movie right now irl'. I am entertained but feel guilty for it.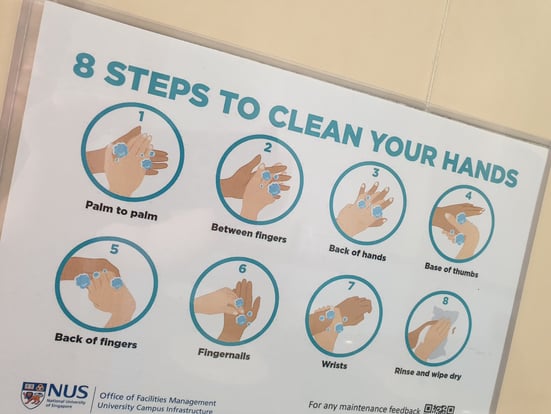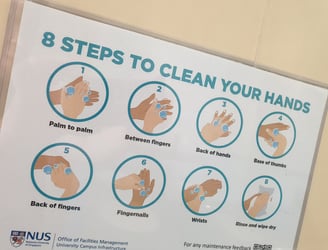 I want to enjoy more music. I want to read the Witcher books.
February. Cases in Singapore are on the rise. DORSCON Orange is declared. Memes of Aunties with shopping carts full of instant noodles, rice, canned food, and other necessities make the rounds in my WhatsApp circles. We're told not to wear masks unless we're not feeling well—and not to rush to stock up on supplies. Daily temperature measurements are expected by the University. I'm proud to say that I'm kiasu enough to wear a mask when I use public transport but not kiasu enough to stock up on stuff at home. It's still life as normal, with more washing of the hands and caution with what I touch. I find myself pleased at having committed the steps to a successful handwashing to memory.
I want to dabble in resin art. I want to dabble in origami.
Social distancing measures are put in place and telecommuting is now encouraged. In-camp training and IPPT will be suspended. My IPPT aspirations immediately become moot. I see many colleagues not appearing at work and our meetings are moving online. "United we fall, divided we stand" is printed on notices put up by the lab manager on the office walls. It's a bad joke. I worry for my friends whose salaries are reduced and who face uncertainties in their jobs. I worry for the undergraduates I work with as they graduate and begin their job hunts. I worry for the friend who has just started to expand his Thai milk tea business. I pass by a gaming shop one day and find that the prices for handheld consoles have risen. Shortage of electronic parts from China and high customer demand - the shopkeeper told me. I worry for the people who need entertainment and distractions in this time but are unable to find the means to do so, while being relieved that I have purchased my gaming set a few months prior.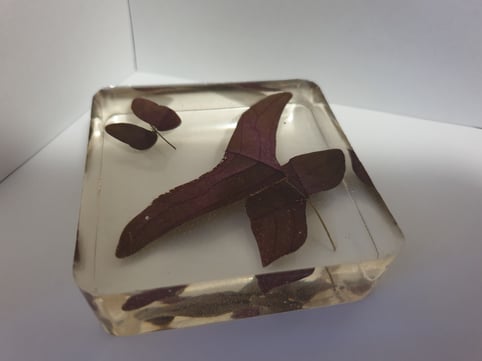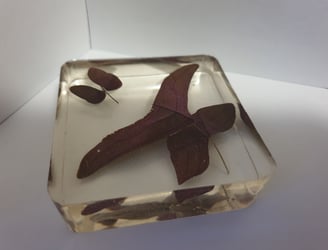 I want to pick up cooking. I want to get started on calisthenics.
Now. Non-essential services and workplaces are to be closed, and schools will now conduct lessons at home. Dining outside will soon be ceased, allowing only for takeout. Soon, I won't be able to visit my brother, my friends, my board games club. It seems prudent to hold on to my current job and make the best of what I have.
I want to play D&D online with my friends. I want to set up online gaming accounts with my friends.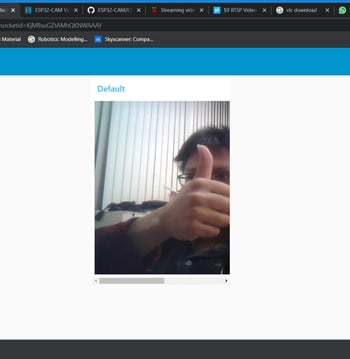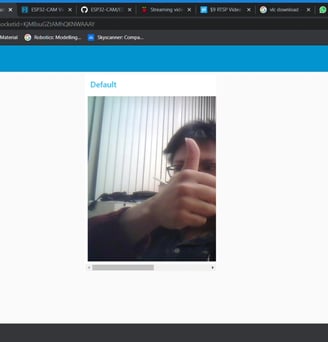 I hope that we'll turn a corner soon, that the COVID-19 pandemic makes its way out of our lives. They say that we don't know how long we'll have to fight this. So I gear up to weather the remainder of this year. So I make these contingencies.
I want to…
So I make a list.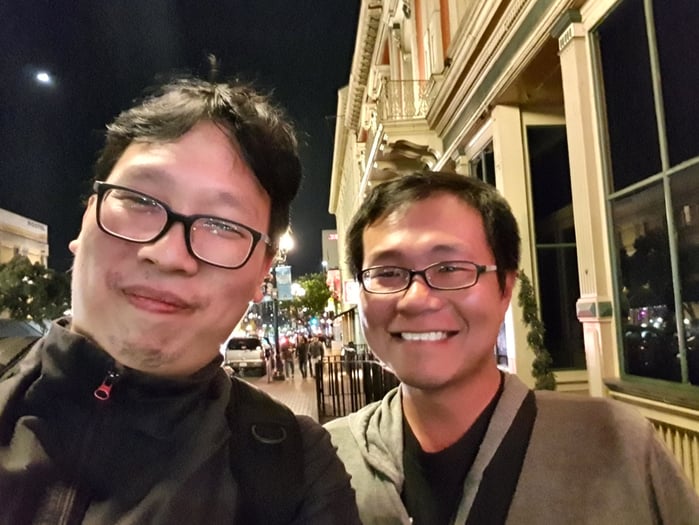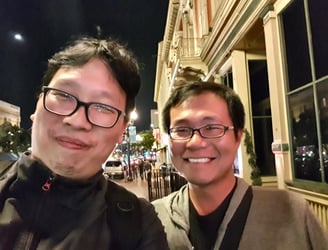 [Teng Kah Wee, photos from SF, received 1 May 2020]
Hello,
It's 30 March 2020 over here, and I hope you're doing okay. As spoken, here are a few questions to get things going:
How are you doing in these COVID times? How are your family and those around you?

Is there any particular thing that worries you the most?

Has the distance from Singapore weighed on your mind during this time?

Community, Distance, Time, Home: How has the meanings of any of these words changed for you in recent days?

What have you been thinking about most of all these days?

Is there a story of a person, a community, or a place relating to the crisis that you think should be told?
Anyway, it's been way too long since we last saw each other, and it looks like it will only get longer. Stay safe in the meantime.
All best,
Daryl
[Teng Kah Wee, 30 March 2020]
Stay safe too Daryl
How are you doing in these COVID times? How are your family and those around you?
There has been a shelter-in-place order in the San Francisco Bay Area since March 17. A few days later, California state declared stay-at-home order. To keep myself busy, I collaborate with my coworkers through Slack and Zoom. To keep myself sane, I do social distancing walks or runs every day. I also called my family and friends in Singapore to catch up a bit more, given there are more common topics like COVID-19 now more than ever. My friends here in the San Francisco Bay Area since moved hanging out to virtual means due to the new orders in place.
Is there any particular thing that worries you the most?
My aged parents. They are more susceptible, and they aren't as vigilant in Singapore yet.
Has the distance from Singapore weighed on your mind during this time?
A little, however, I know that my brother is still in Singapore, and I can count on him. I continue to Facetime my girlfriend regularly and she made plans to visit San Francisco at the end of April. Now I'm just concerned the flights may get canceled or new orders may be in place to discourage movement.
Community, Distance, Time, Home: How has the meanings of any of these words changed for you in recent days?
Definitely for community and home. I start to realize the community is people and businesses closest to me. I donated to causes in San Francisco to help out the neighborhood. I also supported local restaurants (particularly in Pacific Heights) through Uber Eats. I also learned that home is both San Francisco and Singapore. I want to continue to believe both cities can tide this through. I think a lot about the shops I patronized and the connections we made. I don't want COVID-19 to make this go away.
What have you been thinking about most of all these days?
Mostly my girlfriend and how we can go through this year considering there's so much uncertainty.
Is there a story of a person, a community, or a place relating to the crisis that you think should be told?
There are so many little stories. I can't think of one particular incident. Some of the things I am thinking about include
my cousin who works for an Asian airline which might not survive this and they have to take unpaid leave soon

my friend whose company shut down and she had to find a new job before her visa expires

one of the senior homes which is affected by this crisis


[CY]
CY is a strange animal who is down-to-earth in her habits yet lives in her own world for much of the time.
[ennairda]
Serious job. Chronic Conditions. Polyglot wannabe./Plays games and likes the performing arts./Loves critters, making things, and being alone./Feed often with milopeng and jagarico.
[Ian Pettigrew]
Ian Pettigrew received his PhD in Film and Media Studies from the University of Miami. He is now a Film Studies/English Language Arts teacher at Shattuck St. Mary's-Forest City in Malaysia.
[Junior Lim]
I'm a 25 year old Communications and New Media graduate from the University of Singapore, and I'm currently working in coffee at your favorite joint, Kurasu Singapore.
[Leong Chou Ching]
Dr Leong Chou Ching is an IT professional who enjoys paddling during his free time. [Nicholas Cheng]Nicholas is a biomedical researcher who works on rehabilitation robotics and loves being a Bhaalspawn during his off-work hours these days.
[Quek See Ling]
郭 诗玲,曾于新加坡独立出版六部诗集与一部画集:《我走在我之上》(2014)、《穿着防弹衣的我们怎么拥抱》(2015)、《当你灵感塞车》 (2016)、《得不到你时得到你》(2017)、《野生的心:郭诗玲水墨画集》(2018)、《肉与肉的相遇》(2019)、《致美好的灰色》 (2020)。受邀担任台湾台北市文化局主办的"2019台北诗歌节"的"国际诗人"。
[Teng Kah Wee]
Software engineer in the Bay Area with a knack for losing socks.
[Wan Yi]
Wan Yi is a marketer who works a regular 9 to 5 (sometimes 10). She is a curious being of art and history and a sophophile too. You can find her constantly doodling and drawing croquis in her free time.
[Yang Yang]
Yang Yang is a cultural geographer who works on urban, religious, and ethnic identity issues. She also doodles bears when she is not doing research.